Speaking at a live Off the Ball event in Dublin last night, Roy Keane confirmed that he wants a return to management in the near future but revealed that the actions of Walters, along with Harry Arter and Stephen Ward left a sour taste.
Referencing the WhatsApp voice message leaked by a friend of Ward detailing the falling out between Keane, Walters and Arter.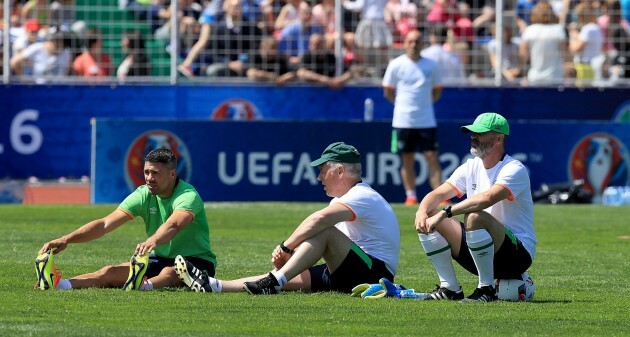 "I did feel some of the medical staff were pandering to some of the players. When you are speaking to players who aren't injured who didn't want to train. There's a new trend. They are on a programme, and their programme is they don't train and they don't play," Keane said
Keane further went on to say, "Jon (Walters) does a lot of talking, it's amazing. Harry Arter, he went to Cardiff on loan, got relegated. Wardy can't get in the Stoke team, at the moment, bottom of the league."
A lot of bitterness evident in Keane's words.
-Noah Harte